The Flame of Independence Sparked in Boston
Slide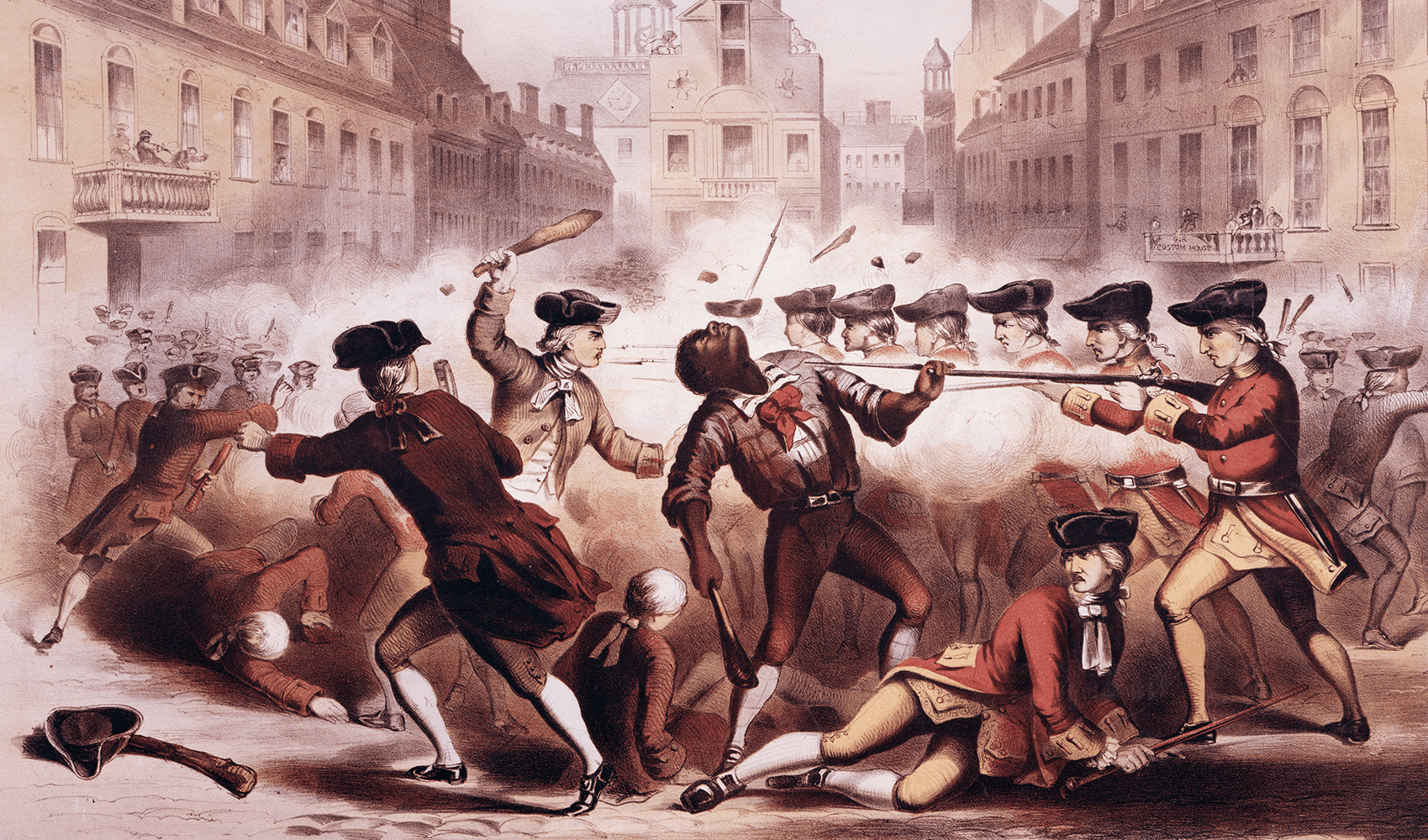 On March 5, 1770, a confrontation between British soldiers and Bostonians just outside the Old State House left five dead and many more wounded. This confrontation, soon to become known and immortalized as the "Boston Massacre," forever altered the history of Boston and the American colonies.
What circumstances and events led to this deadly incident? How did the people of Boston respond to it at the time? And, how have later generations of Bostonians remembered and used the history of the Boston Massacre?
The Massacre and Memory Tour is a guided walking tour that explores these questions and more. Uncover how patriot and loyalist factions in town attempted to control the narrative surrounding the event through dueling reports circulated throughout the colonies and abroad. Discover how later generations of Bostonians used the Massacre to argue against slavery and teach the American public about Crispus Attucks, one of the Massacre's first victims. You will also learn how Bostonians in the 1970s used the legacy of the Massacre in very different ways while debating how to address racial segregation in public schools.
Led by a member of the Revolutionary Spaces Visitor Experience team, the Massacre and Memory Tour covers a half-mile, runs for approximately 75 minutes, and is capped at 20 attendees. The tour will visit and explore the histories of the following locations:
Site of the Boston Massacre
Long Wharf
Faneuil Hall
Old State House
Site of Boston's 18th century court and jail
Site of the Gray's ropewalk brawl (Post Office Square)
Old South Meeting House
And more!
Tickets to the Massacre and Memory Tour also include all-day general admission to the Old State House and Old South Meeting House. Tours depart from the front desk located inside the Old State House museum store. Tours are subject to change and/or cancellation due to dangerous or extreme weather.